The Time for Talk is Over: Boards Now Need to Act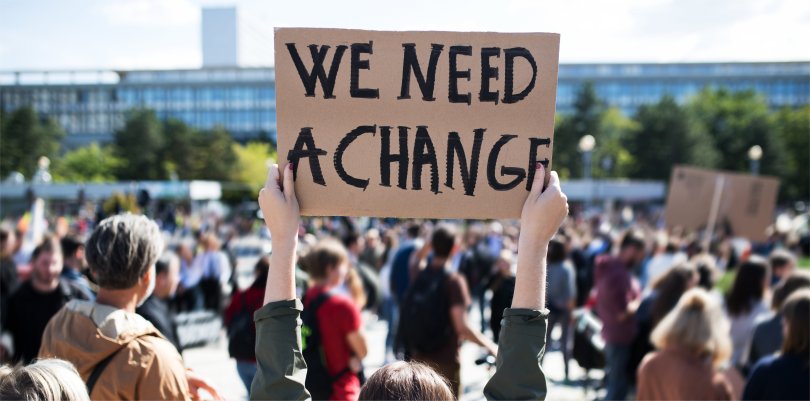 IoD Scotland is proactively supporting more directors in Scotland to undertake the Climate Solutions Professional and Accelerator courses as part of its strategy to help directors of businesses in Scotland respond to the climate emergency. Action is needed now, writes Louise Macdonald, National Director, IoD Scotland.
"While there has been significant debate over what can and will be achievable across the 12-day programme at COP26, having just hosted our IoD global conference, I believe business and cross-sector leaders stand ready to play their part.
At our virtual event we heard from outstanding speakers from around the world, who brought new ideas and perspectives to those who attended. This included the Rt Hon David Miliband, head of International Rescue, who was crystal clear in his message to leaders: "action may cost, but inaction will cost more."
If the postponement of COP26 has brought something positive, it's that it has kept sustainability on the agenda amid the cataclysmic effects of the pandemic. The goals it aims to realise will hopefully ignite the change and set a clear path for the urgent work we need to protect the planet for current and future generations.
Once the curtain drops on 12 November, world leaders and experts will depart Glasgow, but we must remember one thing – that it's time to stop talking about how we will contribute to the global climate crisis, and make sure we take the actions to contribute to solving it.
From my conversations with our members and polling we conducted at our global conference, whilst there was a clear shared understanding of the urgency we require, there was worryingly little consensus on the "how". When asked if sustainability is on the board's agenda, only a third (33%) of delegates stated that it was. And while almost half (43%) of the same group noted that they believed they will achieve Net Zero targets by 2045, the same amount didn't know if they would.
This uncertainty does concern me as the leader of a prominent business organisation in Scotland – but it doesn't surprise me. Directors have been pulled in so many directions over the last 18 months and it can often be difficult to know where to start or how to access support and guidance, especially if you are an SME or owner director.
The positive business case for a just transition is growing stronger and louder by the day. In doing so, we must look to develop a deeper understanding of shared values and purpose with stakeholders and shareholders; focusing on the planet as well as profit, staff, communities, customers and the supply chain united. It is a purpose-driven mindset that redefines success from being the best in the world to being the best for the world. Many studies show that purpose-driven organisations outperform profit maximisation businesses. In essence, doing good is good business.
It will undoubtedly be a learning process for us all; making sure we are informed and able to make educated decisions, whilst also acknowledging when we don't have all the answers. Admitting that latter point should not be seen as a weakness, but the realisation of when we need to ask for help and also an opportunity for new collaborations.
After all, it's possible to be honest about where we all are now, without compromising on our determination to get where we need to. During this journey, we will not be the only person or organisation asking these same questions. We are all sustainability directors now.
So, as we act, we must also collaborate across the boundaries of the sector in which we operate to realise the ambitions and benefits of the 'wellbeing economy' to deliver social justice on a healthy planet. As business leaders, it's up to us to raise our game on asking the fundamental questions needed to shift from theory to action.
The good news is that's what innovative and solution-focussed businesses in communities across Scotland do every day. But it can be hard to think as far as 2030 (let alone 2045) when we're still building back from the pandemic; but the future isn't fixed, it's made – and its great directors and boards that can be the difference.
With the imminent beginning of COP26, let's take the time not to just learn, but to act. Not simply for the benefit of our bottom line but a just world for all."
To sign up or to find out more about the Climate Solutions Professional or Climate Solutions Accelerator, please email: climate.solutions@rsgs.org
https://www.climatesolutionsnetwork.com/wp-content/uploads/2021/10/we-need-change.jpg
401
810
Admin
https://www.climatesolutionsnetwork.com/wp-content/uploads/2020/03/Logo-HD-Resolution-271x300.png
Admin
2021-10-29 11:45:32
2021-10-29 11:48:24
The Time for Talk is Over: Boards Now Need to Act