The Youth perspective on COP27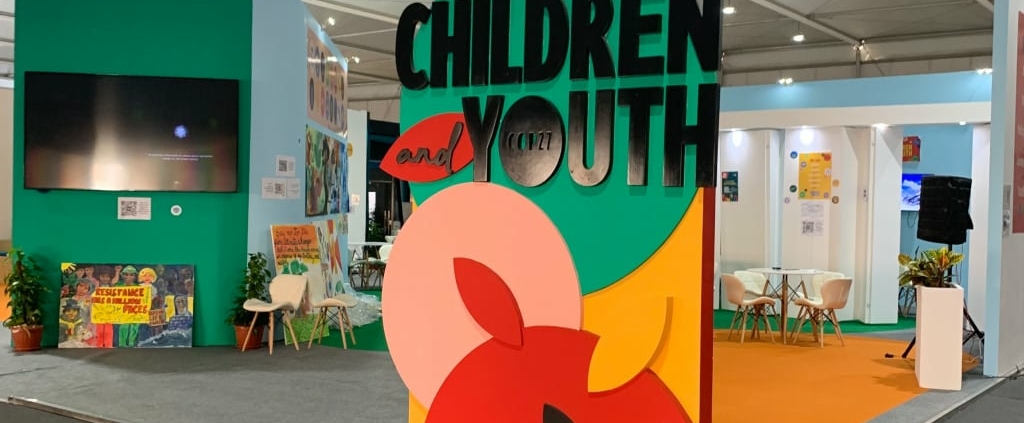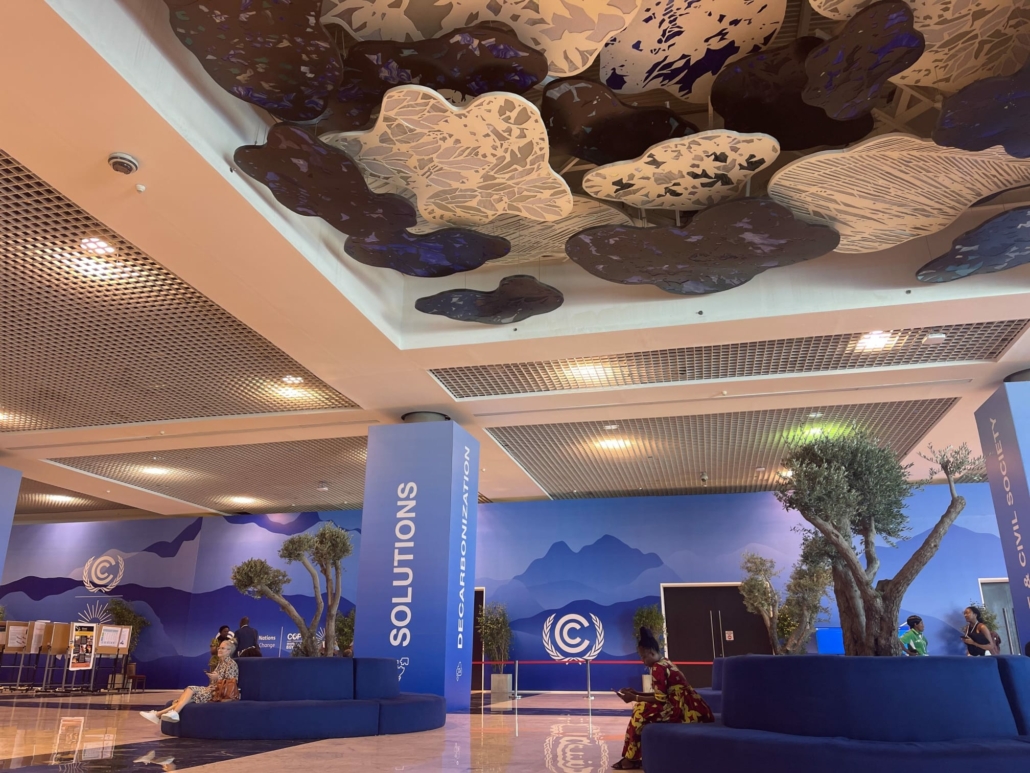 While 'we' certainly made some progress on the climate abatement front, with headlines signifying, "COP27 Reaches Breakthrough Agreement on New 'Loss and Damage' Fund for Vulnerable Countries" (UNFCCC, 2022), additionally let us not forget the often-overlooked objective of any COP – "Collaboration".
It's been nearly a week since COP27 concluded in Sharm el-Sheikh, and as a Young Scottish Scholar and Internationally recognised Youth Energy Advisor, I've been asked by the team at the Royal Scottish Geographical Society to provide some reflective insights from my time at the conference as a youth delegate; drawing upon my inter-disciplinary geographic perspective and some of the viewpoints of my fellow participants. Prior to doing so, it is important to stress that I will not be addressing the multitude of controversies and cultural differences shrouding this COP Presidency, nor will I be commenting on any sensitive political negotiations that I was involved with. Instead, this article will hopefully provide you with a brief insight into what COP27 was really like for the youth agenda, straight from the mouths of young negotiators and advocates on the ground.
***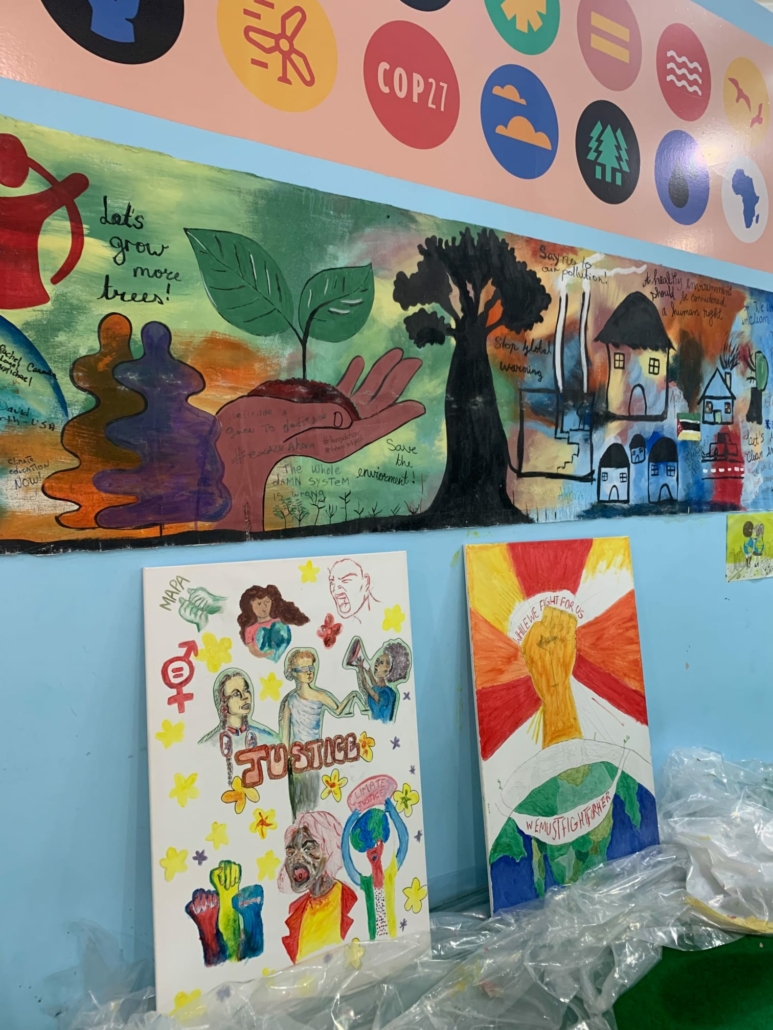 Oftentimes, in discussions and dialogues, young people are treated with overt hypocritical respect, viewed more so as a 'tick-box' requirement, as opposed to equals; discriminated against due to our age and perceived lack of experience. In even worse cases, we are tokenized as the faces of youth engagement in politics and private organisations; forced to recite the views of our Senior Decision Makers, who are having seismic intergenerational impacts on a future which they'll never truly experience. Indeed, it was incredibly apparent that this COP was no different.
While instances of ageism, tokenism and youth-washing are not unique – as they have always been inextricably intertwined within the current youth agenda – the establishment of the first ever "youth pavilion" alongside the successful establishment the United Nations Youth Office (UNGA, 2022) in September of this year, gave us all a glimmer of hope. However, it was clear that whilst we had a space at this COP, once again, we didn't have a place.
With an overarching consensus that the youth pavilion was indeed a step in the right direction, for most youth negotiators and advocates on the ground, such a public display of "inclusion" was shrouded by the notions of "…COP Chaos…Frustration and Depression…" Accordingly, while we certainly had the facility to engage with each-other, the sheer surface area of the conference venue, accompanied by the lack of distinct signposting, ultimately resulted in our space being disassociated and isolated from the majority of the conference. To all intent and purpose, our value was discredited before we even stepped foot in the venue. However, this was not the main issue which we came to face at COP27, as the 'hub of youth inclusion, more often than not, became a vantage point for systemic tokenism; whereby a few senior delegations claimed to "outrank" us and demanded to use the space for their kudos value.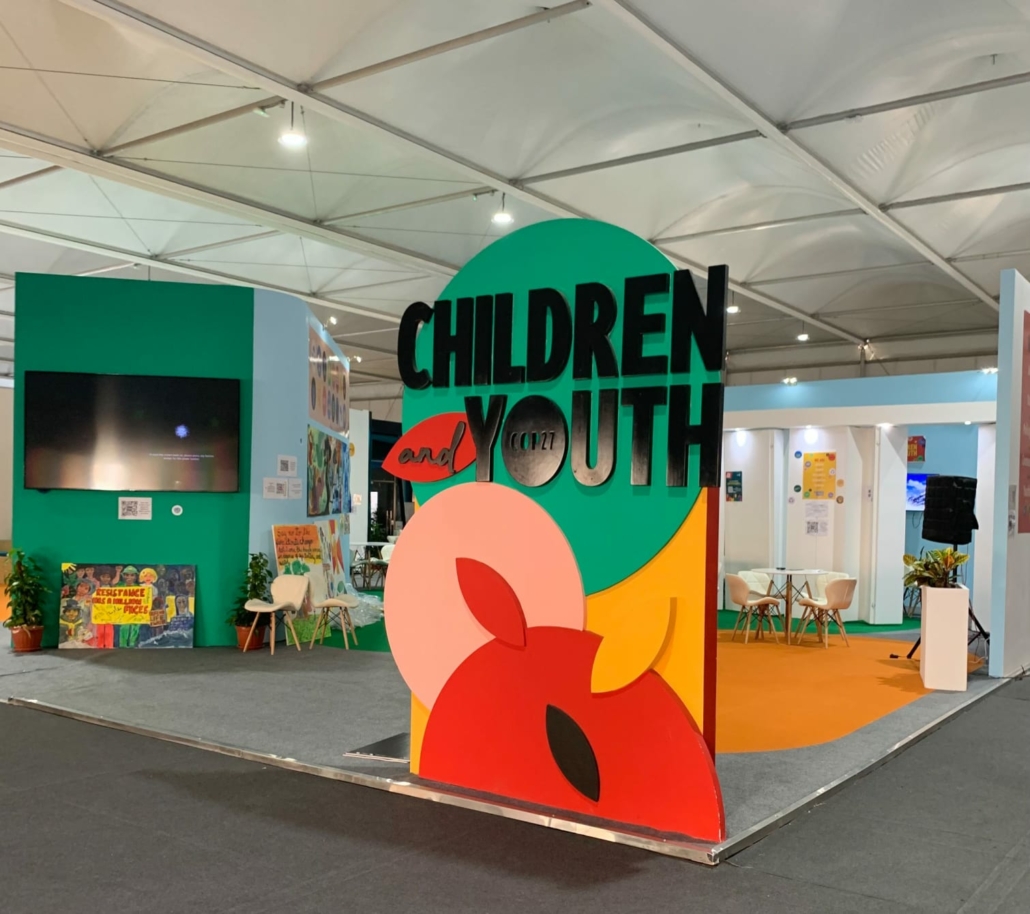 This space was supposed to be our area to escape the aforementioned perceived chaos, and yet the chaos would always find its way to us.
Now of course, we didn't expect to be at the forefront of conference – as previously noted, we've come to understand how our Senior Decision Makers perceive and value us – however, when gathering opinions for this submission, it was resoundingly clear that "our lives were made so much harder because the logistics didn't make any sense…". Not only was youth funding and sponsorship distinctly absent and/or hard to come by – in most instances, dependent upon re-payment in arrears, by sponsors, after a number of young people had to apply their entire life-savings to attend COP27 – but it was clear that delegations more often than not "said youth, but failed to back youth." Accordingly, this COP, like so many of its predecessors, while making little to "no progress on the youth agenda" reaffirmed the compounded disparities that we continue to experience in 'democratic' processes and outputs; enabling the dissociation of young people from discussions and dialogues to snowball, before we even made it to Sharm el-Sheikh.
Indeed, it was clear that the overarching consensus of the youth at this COP was that "our presence was completely diluted out."
However, in and amongst all of this: (i) negativity, (ii) tiredness, and (iii) necessary "begging of young people to be meaningfully heard", there were a few glimmers of hope and, indeed, progress that can, and should, be taken from this COP:
First and foremost, we finally had a distinct space in the form of the youth pavilion, as well as 55 young negotiators from 27 countries. It may not have been everything that we'd have hoped for, but we were, at the very least, somewhat recognised. Secondly, not only was the pertinence of the youth agenda finally recognised at a COP, with our own specific themed "Youth Day" but the International Labour Organisation launched the very first of its kind, "Youth Pact", which "…aims to close the skills gap for young people in developing countries and target climate vulnerable sectors. Its goals include creating one million green jobs, supporting the greening of one million existing jobs, and helping 10,000 green entrepreneurs." (ILO, 2022) Finally, the digital aspect of the conference ensured that we could, in part, account for some of the real voices of youth; the voices, stories and lived experiences of those young people who were unable to travel to the conference.
From my experience working as, and with, youth advocates, delegates and diplomats from around the world, oftentimes one is quick to forget that there are extreme variances in the levels of professional confidence amongst young people who feel able and willing to stand up and speak freely.
Not every young person is willing or able to participate on the global stage. But every young person has a voice that has the right to be heard.
***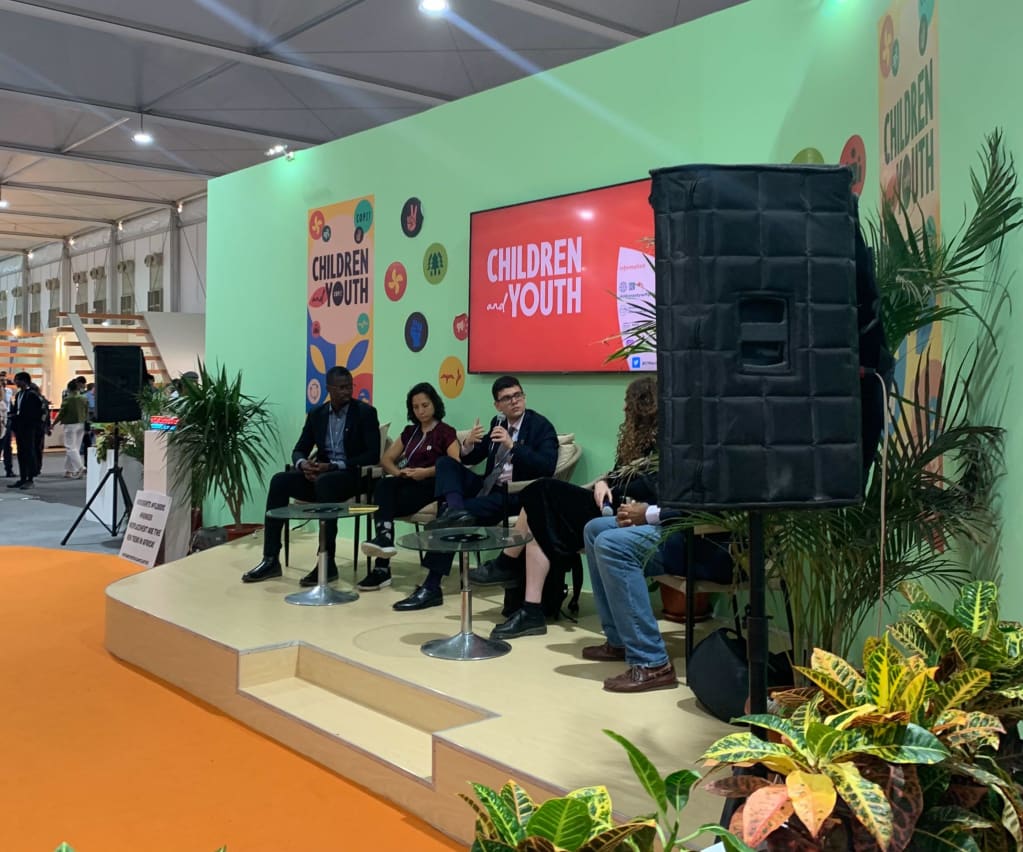 My primary objective at this COP was to try to help ensure that young people felt meaningfully represented and heard; with a distinct space at the decision-making tables. Indeed, in writing this piece, I'm well aware of my own bias, as my experience of speaking on multiple panel sessions and roundtable discussions, bringing my unique Scottish perspective on place-based "just" energy transitions, was a vastly different experience to the majority of my peers who were not afforded such opportunities. However, amongst the "COP chaos", it was resoundingly clear that our young people have the drive, desire and dedication to do whatever it takes to be involved in all aspects of decision making right now. They're tired of the UNFCCC hypocrisy and barriers to engagement. They want to be involved in the tangible sea change towards substantive co-leadership as valued partners at the decision-making table, and experts in their own lived realities, before climate adaptation, mitigation and abatement become no more than a pipedream of what could have been.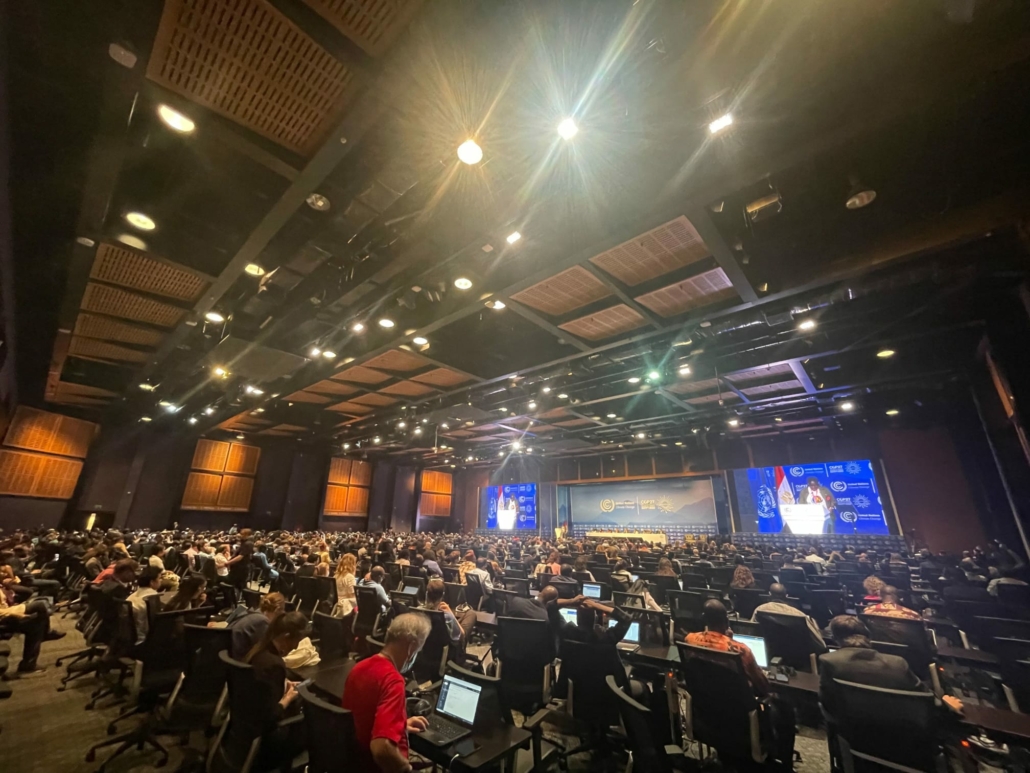 Individually, I'm very fortunate to still have ten years of engagement potential in the youth sphere; according to the UN's definition of youth! However, I hope that my experiences and reflections here can inspire one more young person to pick up the mantra and advance the global youth agenda. Whilst this COP was certainly an 'interesting one' (as you, the reader, will have no doubt picked up in the press) we have, nonetheless, seen the first visible steps towards a more inclusive, and meaningful, youth agenda. While of course it will take countless reforms and an incomprehensible number of empty promises falling on deaf ears, it only takes one person to make a difference in this generation of solution makers. It takes one person to recognise that young people are not merely just the beneficiaries of climate reforms, but instead, should be deemed as valued partners, leaders and experts across all decision-making processes and efforts. Could that be you? Could you be the change-maker that we need for a truly egalitarian and inclusive future for generations to come?
Josh M Oxby BA (Hons) MSc AMEI
25 November 2022
Originally from Glasgow, Josh McIntyre Oxby is an International Energy Advisor and UN Youth Advisor on Sustainable Development Goals: 7, 8 and 10. He's currently completing his PhD at the University of Strathclyde, researching, inter alia, the Scottish "just" 2045 place-based employment and skills energy transition, and is always open to discussing and incorporating any views/opinions from any interested participant. If you'd like to find out more about his research, or if you'd like to work with him on actively fostering a truly inclusive, anti-tokenistic and representative place for meaningful youth participation in the domestic and international energy-sphere, please feel free to contact him at: josh.oxby@strath.ac.uk .
References:
UNFCCC. (2022). "COP27 Reaches Breakthrough Agreement on New "Loss and Damage" Fund for Vulnerable Countries." ONLINE. Available at:
https://unfccc.int/news/cop27-reaches-breakthrough-agreement-on-new-loss-and-damage-fund-for-vulnerable-countries. Accessed 23 November 2022.
UNGA. (2022). "Establishment of the United Nations Youth Office." United Nations General Assembly. Seventy-sixth session – Agenda item 124. A/76/L.85: pp. 1-3.
ILO. (2022). "ILO launches initiatives on Green Jobs for Youth and Just Transition financing tools at COP27." ONLINE. Available at: https://www.ilo.org/global/about-the-ilo/newsroom/news/WCMS_861228/lang–en/index.htm. Accessed 23 November 2022.
https://www.climatesolutionsnetwork.com/wp-content/uploads/2023/05/cropped-2.jpg
448
1024
volpagirl
http://www.climatesolutionsnetwork.co.uk/wp-content/uploads/2023/05/climate-solutions-logo-landscape-colour-1-scaled.jpg
volpagirl
2022-11-25 04:36:40
2023-05-09 04:44:21
The Youth perspective on COP27